Short Bio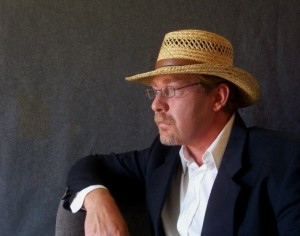 Stefan H. Verstappen is a Canadian author, researcher, and adventurer. He is author of eight books and numerous magazine articles.
For a full list of Stefan's work see Bibliography.
---
Survivalist Bio
Stefan began his interest in the outdoors when he was admitted to an experimental three year Outward Bound program beginning at age 12. The program taught wilderness survival, hiking, canoeing, orienteering, archery, rock climbing rappelling, and firearms marksmanship. At age 15 he was soling in Algonquin Park and made his first newspaper appearance in the Parry Sound North Star where he is pictured paddling a kayak he improvised from bush materials.
Over the next four years Stefan traveled extensively through the US, Canada and Europe. He climbed Mt. Aberdeen into Lake Louise in Alberta, the Little Dome in Yosemite National Park in California, hiked through the Rocky Mountain National Park outside Boulder and went hang gliding in Aspen Colorado.
At age 19 he was hired by the Toronto Boys Home to be their Out-tripper and take groups of troubled youth into the wilds of Algonquin Park and teach them wilderness survival skills.
Since then Stefan has taught orienteering at Cold Creek Conservation Park, worked as a park guide at Albion Hills Conservation Park,  and taught First Aid and CPR for St. John Ambulance. He was awarded The Brampton Mayoral Award for Public Service and the Priory Vote of Thanks from St. John Ambulance for his participation in mock disaster drills.
In the late 80's Stefan traveled to Asia where he lived for four years and continued his adventures by riding elephants in the Golden Triangle, and traveling up the Fang River in a Long-Tail boat in Thailand.
He traveled to a remote primitive village in Laos to meet with one of the few remaining Ka-ren Shamans and danced in the moonlight in the jungle.
(See The Shamanic Origins of Martial Arts.)
In 2000 Stefan moved to California where he lived for a year on a horse ranch in the mountains and focused on Mountain Biking riding many of the local trails including: Malibu Creek State Park Trail, The Backbone Trail Point Mugu State Park, and Sulpher Mountain Trail Ojai.
Since returning to Toronto in 2012 Stefan has been teaching emergency preparedness workshops for local community and activist groups. He as created over a dozen videos based on Urban Survival.
---
---
Martial Arts Bio
After studying Tae Kwon Do and Karate for two years, Stefan settled on Kung Fu and attended the Hong Luck Kung Fu Club and I-Chuan Mun Kung Fu School in Toronto's old  Chinatown district.
In 1985 Stefan traveled to Hong Kong to study under renowned grandmaster Chan Hon Chung (1909-91). Master Chan was the last of the great Hung Gar Masters that had trained at Lam Sai Wing's famous Kung Fu Academy in Hong Hong's old Wan Chai district. Lam Sai Wing was in turn the pupil of China's most famous Kung Fu Hero, Wong Fei Hong, the subject of over one hundred Chinese movies and television shows.
Stefan lived at Master Chan's compound while training six days per week. Master Chan taught his students not only the physical aspects of martial arts, but lessons in herbal healing, Chi Kung, and Lion Dancing.
As a student of Master Chan, Stefan was introduced to several local masters and styles and learned aspects of Golden Dragon, Eagle Claw, and Monkey Styles. He attended operas, poetry readings, the notorious Bloodsport tournament and even worked as an extra on a Kung Fu movie filmed at the Shaw Brothers Studios in Hong Kong.
In '87 Verstappen moved to Taipei and studied the 18 Lohan style under Tsai Jen Ryu. Master Tsai was the former team captain of the Taiwan Kuo Shou Demonstration team and is famous for his Chi Kung and weapon's routines. Master Tsai was know for his skill at hammering nails through a wood board with his bare hand and throwing Chop Sticks into sheet of plywood. Stefan learned the secret to these and dozens of other 'Strong Man' tricks.
Since returning to Canada Stefan began teaching at local clubs while continuing his own learning by studying Tai Chi and Pau Kua with Master James Chen, and Combat Ju Jitsu with Moni Azik.
Stefan has written Blind Zen a book on how to teach self defense to the blind and numerous articles for Black Belt and Inside Kung Fu magazines.
Watch a home movie of Stefan's teacher Master Tsai
Teaching Experience
97-2000 Head Instructor, PenDragon School of the Martial Arts
92-97 Head Instructor, Samurai Club
91-92 Kung Fu Instructor, Phoenix Martial Arts
Training History
92-94 Tai Chi, Master James Chen , Toronto
91-94 Combat Jujitsu, Sensei Moni Aizik, Samurai Club, Toronto
88-91 18 Lohan, Master Tsai Jen Ryu, Taipei
87-88 Hung Gar, Master Chan Hon Chung, Hong Kong
83-84, Do Pai, Master Chan, Hong Luck Kung Fu, Chinatown, Toronto
82-85, Hung Gar, Master Lin,  I-Chuan Mun Kung Fu School, Chinatown, Toronto
80-82 Tae Kwon Do, Master Cheung, Cheung's Tae Kwon Do Academy, Toronto
79-80 Judo, Master Kim, Kim's Judo Academy, Toronto
---
Business Bio
Coming Soon