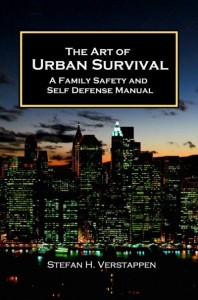 The Art of Urban Survival: A Family Safety and Self Defense Manual
By Stefan H. Verstappen
These are turbulent times with seemingly endless news reports on crime, corruption, war, riots, natural disasters and nuclear catastrophes.
Rather than hope that help will be available when you need it, this book will provide you with all the information you need to deal with, and survive, hundreds of potentially dangerous situations.
This is an encyclopedia of crime prevention and disaster preparedness knowledge that covers a wide spectrum from; what to do if your child has been abducted, to how to decontaminate after being exposed to nuclear fallout. From; how to tell if someone is lying, to the three basic tactics used by predators.
Written in a 'just what you need to know' style with a no-nonsense understanding of what real life dangers entail, this material is easy to understand, follow, and suitable for the whole family to read.
Lots of high quality illustrations and graphics help make this life saving information memorable so that you'll know just what to do to keep you and your family safe no matter what the situation.
---
Order Direct from the author and receive $10.00 off
Only $15.-
Amazon is pretty much the only place to sell books these days and they take a hefty cut of the sales price, but if you order from the author through paypal, we'll pass Amazons' cut to you – $10.- off.
---
---
New!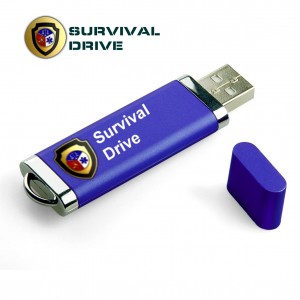 Purchase The Art of Urban Survival on a Flash Drive and we will include over a 125 addition books and manuals on disaster and emergency preparedness for free. Click Here to learn more.
---
Watch the video which describes this book here:

---
Reader Reviews
Everyone needs to buy a copy of this book!

In the not too distant future, this guide to surviving in troubled times is going to be invaluable to all of us. I learned so much from reading this book. I'll be reading it again to make sure that I haven't missed anything because the way things are going, we're all going to need this advice and practical help.

5.0 out of 5 stars By Ripefig
This book is excellent.

After reading the descriptions and techniques to defend oneself, I was compelled to make copies and give to my family members. I highly recommend this book for anyone who is in doubt of a person whether at work or in a personal relationship. The book states psychopath are as common as left handed people and they are not always serial killers but they can destroy your life without care or remorse.

5.0 out of 5 stars by: Donna Norris
The best description of psychopaths I have read so far!

That is a lot of information here for people planning for a disaster. I live in New York, and I began to think about leaving after I read that.

However, the biggest disaster I know is to have a psychopath in your life. they do not all become serial killers, but lots of them do it by proxy. this was most enlightening, and answered many questions I had about them. The bibliography was stunning as well.

5.0 out of 5 stars by: By R. Prada
---
The Art of Urban Survival is the ideal manual for families. Includes:
200 crime prevention and safety tips
226 illustrations and graphics
54 empty hand self defense techniques
The psychology behind psychopaths, anger and aggression, gangs and mobs
How to tell when someone is lying
What to do to protect your children from stranger abduction
How to create your own survival kits for home and automobile
How to survive war, terrorism, riots, natural disasters and martial law
How to organize and conduct a search & rescue team to find lost family members
How to escape and evade capture by enemy forces
How to improvise 17 weapons from household items
This book is divided into three sections: Surviving Predators, Surviving Natural Disasters, and Surviving Social Disasters.
---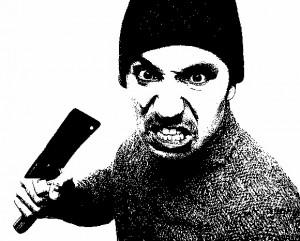 Surviving Predators covers threats from human sources. These include: psychopaths, criminals, stalkers, rapists, kidnappers, street gangs, carjackers, car accidents, police and much more. Includes self defense techniques and improvised weapons. Includes the first and only crime prevention philosophy that teaches how to recognize and deal with psychopaths!
---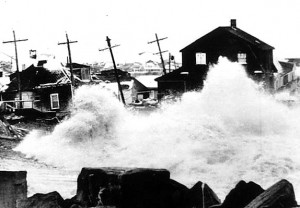 Surviving Natural Disasters covers threats such as storms, earthquakes and pandemics. Included is information on disaster preparedness, search and rescue, and what to do if you get lost. Includes how to assemble home, car and pocket survival kits.
---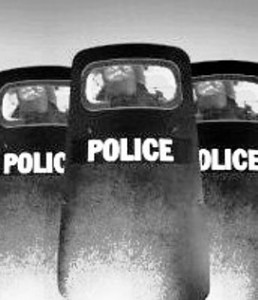 Surviving Social Disasters covers the dangers of when societies break down resulting in martiallaw, riots, chemical, biologic and nuclear disasters and war. Includes strategies for surviving each scenario and explores the principles of predator and prey to teach the last resort of escaping and evading.
A guide to learning street smarts and guerilla-like survival skills.