---
---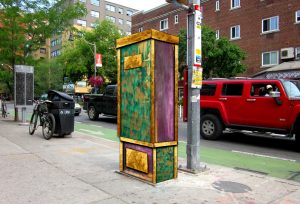 StART: Gilded Age
Abstract painting and gold leaf.
---
Ontario Place: Pillar of the Past
Touch one of the panels and the White obelisk lights up and plays music from the year Ontario place first opened 1970
---
Starry Northern Night
Overpass design of the Northern Lights.
---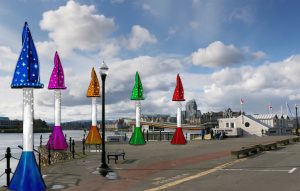 Wind & Stars
Wind and solar powered 'lighthouses'.
During the day Sequins in the blades of the Savonius turbine catch the sun and sparkle as the the wheels turn, like a disco ball.
At night, lights shine out from the base of the turbine to guide the sailors to harbour.