New!
Chinese Business Etiquette The Practical Pocket Guide Audiobook
The Perfect Quick Study Guide to Doing Business in China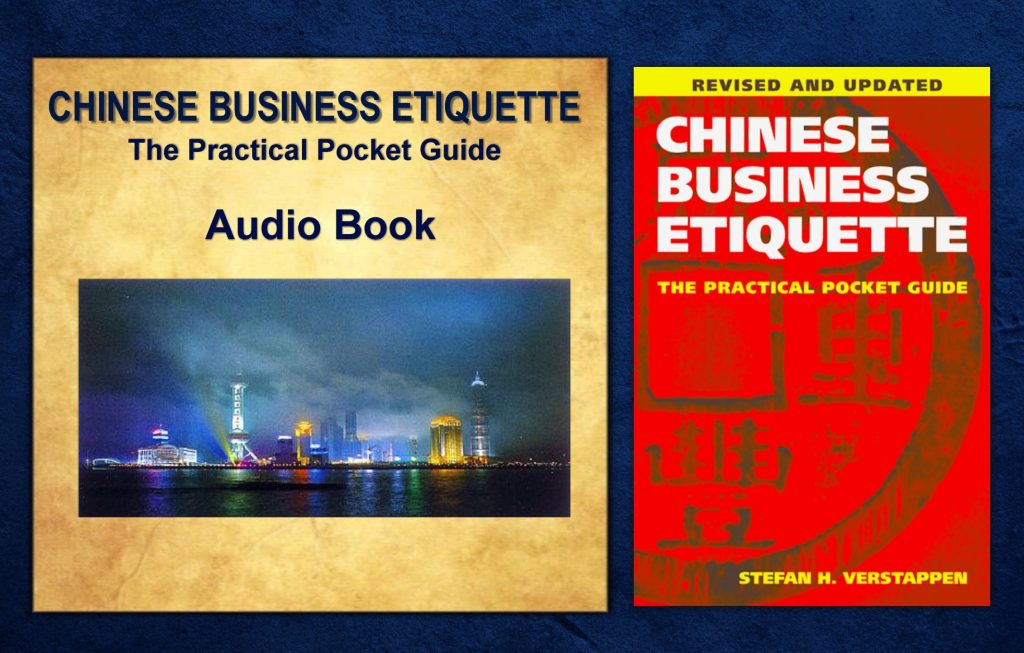 Order the Audio Book for only $5.-
3 hrs 33 min
This essential pocket reference on common business and social protocols for traveling and doing business in China, Taiwan, and Hong Kong, is ideal for anyone doing business with the Chinese, at home or abroad.
Informative and sometimes humorous, this book is an ideal introduction for executives and entrepreneurs who plan to do business in China.
Stefan Verstappen, offers simple and practical advice on how to make a professional impression and come across as a seasoned 'China Hand' when doing business in China, or greeting visiting businessmen and women from China.
Includes, quotes from the Chinese Classics, amusing true life anecdotes, and curious facts to illustrate key points.
This mini-book provides plain and simple advice straight to the point and uses fast and easy references to key points. The perfect read for on the flight over.
---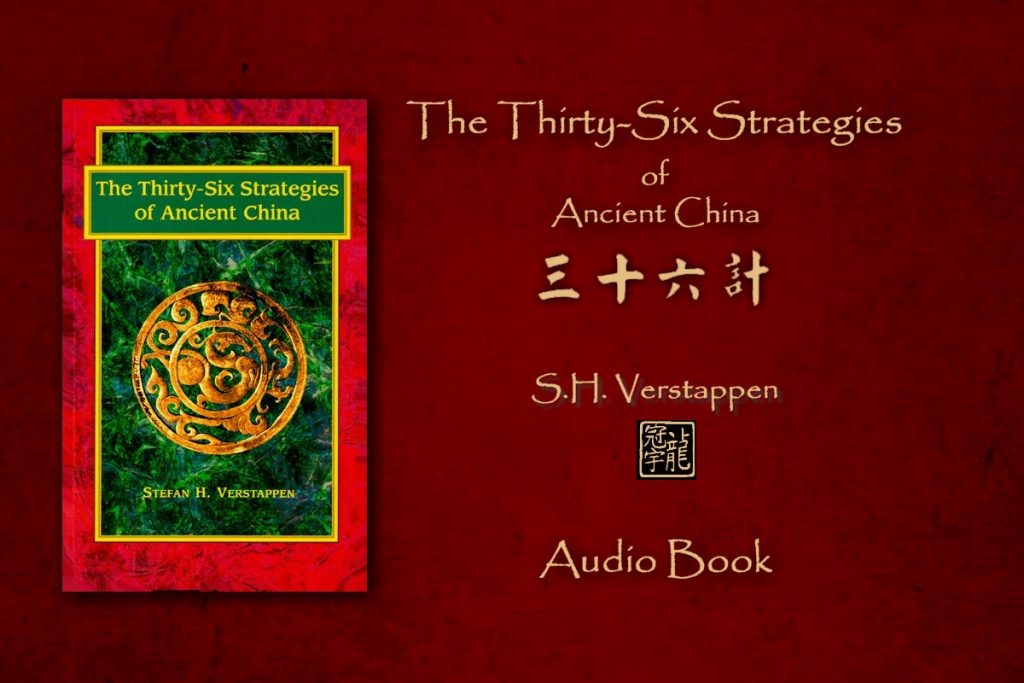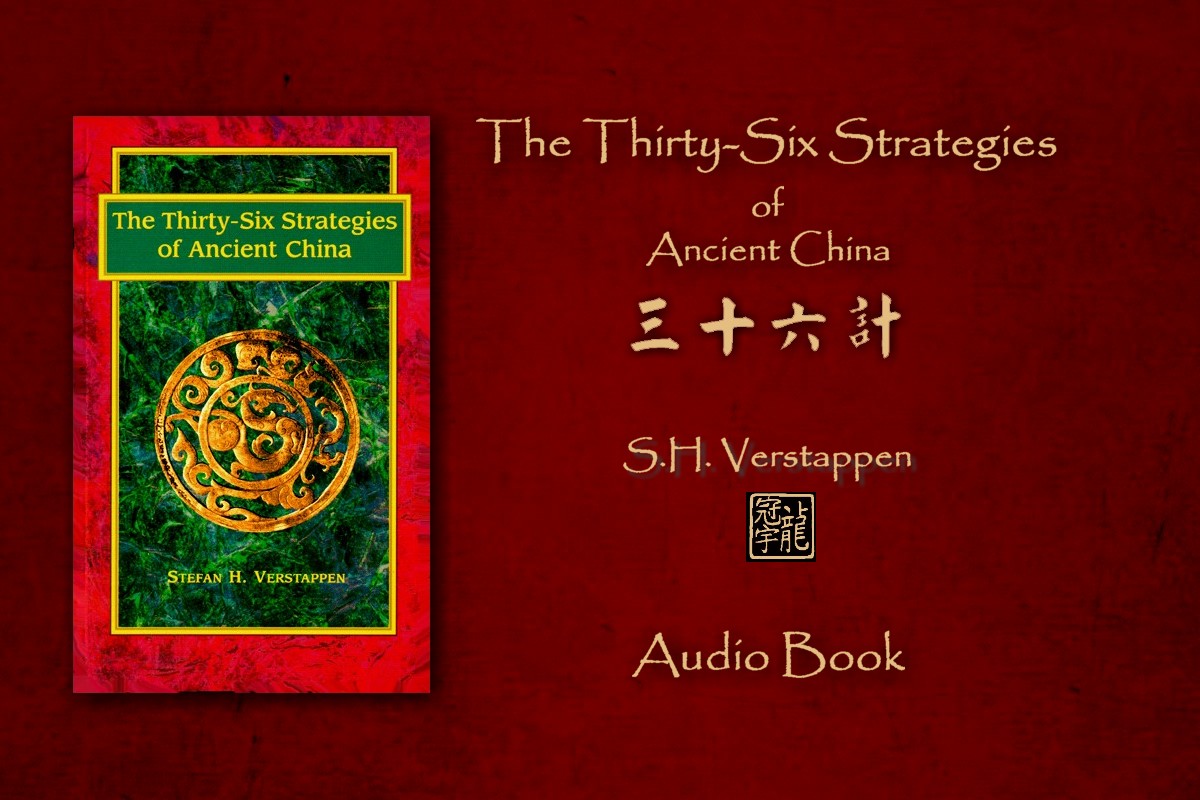 Order the Audio Book for only $6.-
and as a BONUS you get the complete 206 page book in PDF.
Duration: 2 hours
Summary:
The Thirty-Six Strategies of Ancient China is an easy listen and a fascinating look at how many of the strategies and tactics mentioned by Sun Tzu in his book, The Art Of War, were employed in ancient times.
This is one of the most diverse yet accessible collections of Chinese strategies yet assembled. Brief in form, yet endless in wisdom, these fundamental rules of military engagement are easily adapted to the modern office, sports team, or everyday task.
Taken from sources ranging from Lao Zi to Miyamoto Musashi, Stefan H. Verstappen has assembled a fascinating and impressive selection of historical and anecdotal evidence in support of this classic doctrine of strategy and one of the most influential works of East Asian philosophy. Whether you are a platoon commander or a weekend warrior, this book will enable you to stay three steps ahead.
Listen to the entire audio book on you tube.

______________________________________________________________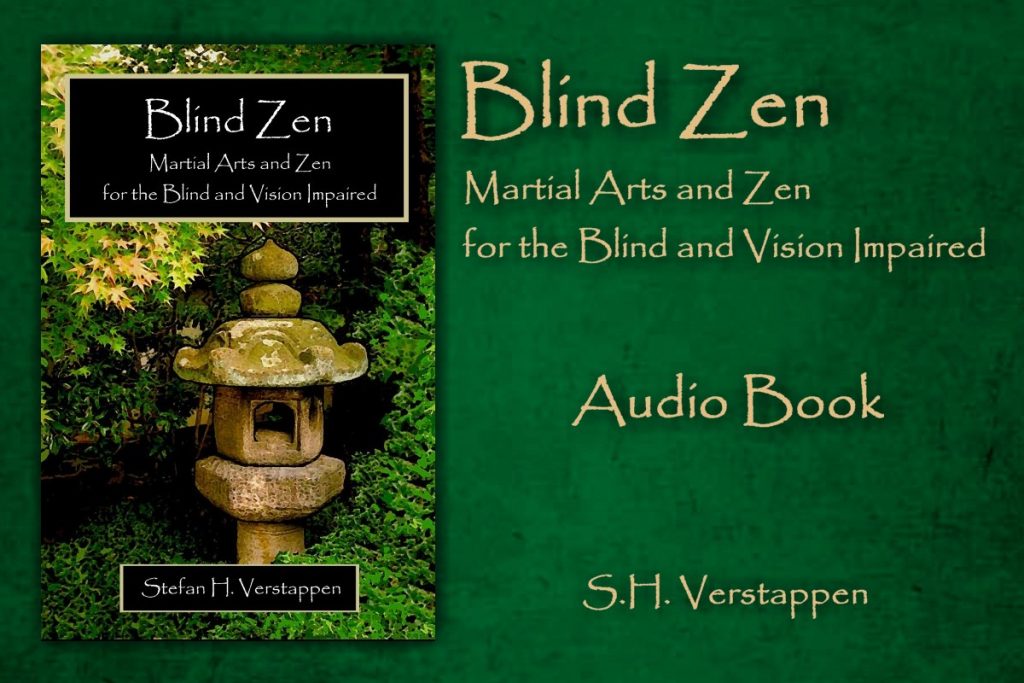 Order the Audio Book for only $6.-
and as a BONUS you get the complete 206 page book in PDF. 
 Duration:
6 hours 5 minutes
Summary:
Blind Zen, tells the story of how a blind woman's efforts to learn self-defense led to a unique experiment to adapt martial arts and eastern philosophy to develop new skills and increase self-confidence for the blind and vision impaired.
This book includes descriptions and scientific explanations of the unique Zen inspired exercises that anyone can learn and provides a fresh new approach and exciting possibilities to improve the quality of life of the vision impaired.
Includes: 23 practical easy-to-learn exercises that teach how to:
* Improve your sense of balance Improve your sense of proprioception
* Refine the sense of hearing and create an auditory map of your surroundings
* Train the sense of smell to gather information from your environment
* Overcome the numerous fears associated with blindness
* Become more aware of the unconscious sensory information known as synesthesia
* 13 Practical self-defense techniques anyone can learn