Urban Self Defense –The World is Dangerous
Are you prepared?
Toronto crime statistics show a steady rise in violent crime with murders being up 76% last year! Unprovoked attacks on the street, armed robberies, carjackings, home invasions, active shooters and all kinds of threats to your safety fill our news feeds and headlines. Criminals are armed, dangerous and looking for victims.
With increasing economic hardships and Toronto's 'Sanctuary City' status attracting criminal elements, taking a self defense class is important as taking a First Aid class.
This workshop is suitable for men and women of all ages and all fitness levels.This exciting workshop teaches the most practical self defense techniques that anyone can use to protect themselves from assault. No fancy and useless joint locks or kicks, these techniques were developed to be taught to the blind, so that they are so easy and effective, you could defend yourself even in the dark.
 Urban Self Defense  (USD) was developed by Stefan Verstappen, who created the self defense techniques taught to the blind, women, and children.
Canada's most experienced and knowledgeable martial arts instruct
zik to show you how to survive in situations like these. CKM is a reality based self-defense system, built on the foundation of Krav Maga—the world famous Israeli Defense System.
All participants will receive an autographed copy of Stefan's book: The Art of Urban Survival! 
Participants will learn:

The three most dangerous anatomical weapons

How to escape from 12 different attacks and holds

The three stages of an attack
About
Stefan Verstappen is one of the first westerners to study martial arts in China. In 1987 he moved to Hong Kong and later Taipei where he spent four years traveling throughout Asia studying oriental culture and martial arts.
He studied with several renowned Kung Fu teachers, from hill tribe Shamans of the Golden Triangle, to back alley street fighters in Hong Kong.  His adventures have been featured on Taiwan TV, on radio interviews, and several newspaper and magazine articles.
He has trained in dozens of martial arts and was head 'Survival' instructor for former Israeli commando Moni Aizik's Samurai school. He also trained with Jim Bremner, chief instructor for Toronto's Emergency Task Force.
Stefan is also an author and published his first book, The Thirty-Six Strategies of Ancient China, China Books & Periodicals, SF, in 1999.
He has written numerous articles for various publications and is a regular contributor to Black Belt, Jade Dragon, and Inside Kung Fu magazines
Stefan has taught thousands of students including the handicapped. He wrote a book on his teaching the blind called " Blind Zen, Martial Arts and Zen for the Blind and Vision Impaired".
Our fifteen-hour Basic Wen Do course covers a wide variety of physical and verbal self-defence techniques, awareness and avoidance of threatening situations, and discussions of psychological, social, and legal issues involved in self-defence.
All our classes are taught by women, for women and girls. Physical techniques are designed to be effective against larger, physically stronger attackers. They include blocks, strikes, releases from holds (arm holds, body holds, chokes, hair grabs, and situations where one is pinned to the ground), defences against weapons, and defences against more than one attacker. Women do not need to be physically fit to learn Wen-Do; we teach women to use their bodies as they are, and our instructors are trained to offer alternative techniques and strategies to women with physical limitations or disabilities.
Verbal self-defence strategies examined in the class include calming, reasoning, negotiating, distracting, surprising or confronting an attacker, depending on the situation. We also look at the most effective ways of calling on bystanders, if any, for help. Discussion topics include sexual assault; relationship abuse; harassment; self-defence and the law; and safety awareness in a variety of situations (at home, work, or school; at parties or on dates; on the street, highway, or public transit; and while travelling).We also offer our students information on many community resources such as rape crisis centres, women's shelters, legal services, and more.
Our instructors undergo rigorous training and apprenticeship before being certified to teach, and must re-certify every year. This training includes a strong emphasis on ensuring the physical and emotional safety of participants. Participants complete written evaluations of every course, to assist Wen-Do in maintaining its high standard of teaching.
Intermediate Wen-Do classes are open to women and girls who have completed a 15-hour Basic course within the last year.
A Wen-Do workshop can be as short as one hour, or as long as a full day, or anything in between.
To organize a Wen Do course or workshop for your organization or group, please visit the Organize a Course page. For individuals, check out the Find a Course page.
Who Can Organize a Wen-do Course?
Setting up a Wen-Do course or workshop is one of the best things you can do for the safety of women and girls in your organization or community!  Over the last 40 + years, committed women have organized Wen-do workshops and courses in a variety of settings including:
non-profit organizations
elementary and high schools
companies
unions
hospitals and health centres
universities
friendship centres
seniors groups
shelters
community centres
and even special groups of family and friends.
If you want to organize a course, there are a few things to consider. Who do you want to get involved?  What support will you need within your organization?  What is the connection between self-defence and the work that you do?  There are so many great reasons to bring Wen-do to your organization.  Here are a few examples of ways women have incorporated Wen-do into their organization or school:
Celebrate International Women's Day
Health and Safety Lunch and Learn workshop
Professional Development in the workplace
Promote self-esteem and confidence for all Grade 8s before they transition to high school
A pro-active response to support women and girls after a challenging event in the community
To support women in male dominated workplaces feel confident in their rights
To provide support and skill building to women survivors of violence
To connect to a community safety issue being addressed
To bring women and girls together, get active and have fun!
How long is a Wen-Do course or workshop?
The Basic Wen-Do Course is 15 hours long; it can be taught over 2 days or 5-6 evening sessions.  Shorter workshops can last an hour, a full day, or anything in between.
Who can participate?
Women and girls age 10 and up, of all levels of physical ability. This includes trans women who consistently identify themselves, present themselves, and live as women.
How many women can attend?
There is no limit to the number of participants for a 1-hour workshop, as long as the space can accommodate them.  Longer sessions are limited to 20 participants.
What kind of space do we need?
The room should be big enough for all the participants to stand with their arms outstretched without touching each other. It should be private, closed to through traffic, and cleared of all obstacles. The floor should be clean. It is useful to have some chairs available, in case some women are not comfortable sitting on the floor, and a table for handouts. We strongly recommend using a wheelchair-accessible space, if possible.
How much will it cost?
The workshop fee is $200.00/hour, and the 15-hour Basic Course fee is $2500.00, plus transportation and accommodation if travel is required.  If an organization cannot afford these amounts, most instructors offer a sliding scale.
Fundraising: Do not overlook the possibility of applying to corporations, unions, foundations, service groups or the government for financial assistance with the course.
Charging fees to participants: How much, if anything, you charge participants is up to you.
Suggestions for publicity and registration
Publicity: Book your instructor and location 6 to 8 weeks in advance, to give yourself time to publicize the course.  Publicity can take many forms: flyers; email announcements; social media posts; articles or events listings in organizational newsletters or local newspapers; public service announcements on local radio and TV.  Your course can be posted on the Wen-Do website and phone line, on request.
Registration: Record each registrant's contact information.  Please tell her it is important to attend all sessions of the course, and ask her to arrive 10 minutes early on the first day. Participants should wear loose, comfortable clothing and rubber-soled shoes or bare feet.  For workshops longer than 1 hour, women should bring: a yoga mat, firm cushion or rolled up sleeping bag, to serve as a punching bag; water to drink; and paper & pen (optional) if they wish to take notes.
If you are charging a fee, we recommend that you consider someone registered only after she has paid.  If you are offering the course for free, consider asking registrants for a small deposit to hold their spot, on the understanding that it will be refunded if they attend the course.
Note that participants under 18 will need a permission form signed by a parent or guardian.
Seniors' Self Defense Classes
When one thinks of self defense, they don't typically think of seniors or older adults learning how to defend themselves. Well, SAFE InternationalTM has developed a course for this segment of our population. Seniors may arguably be the most vulnerable group.
Self Defense for Seniors?  Yes, Seniors may arguably be the most vulnerable group in our society.  SAFE International™ has developed a self defense course for this segment of our population.   Most often our older population is affected by health issues, both physically and mentally which might limit their ability to defend.  This is why SAFE International™ puts a heavy emphasis on the Awareness & Avoidance component of personal safety.  We understand that the typical attacker is looking for a target who they perceive to be weak, so the goal is to not even be chosen as a target.
We take the client through a wide array of scenarios that they may encounter on any given day as part of their daily routine.  Just some of the topics we cover are, how to appear confident, trusting your intuition, safety walking in the street, elevator safety, safety in the home, protecting valuables, plus much more.  The following video is an excerpt from one of our seniors courses where we were showing one method an attacker may use to distract their potential victim before attacking.  You will also notice how we incorporate humour into all our presentations.  This is done on purpose to make all the participants feel comfortable while discussing some serious topics.
Testimonials
---
"Excellent workout and lots to learn. I trained in Muay Thai for 1.5 years and was looking to expand my martial arts repertoire when a friend recommended EMA. I was hooked after my first class – the staff was extremely helpful and professional and the lesson plans are set up to enable students to acquire a lot of new techniques in a short period of time. Simultaneously, conditioning workouts are systematically re-designed every month to build up strength and endurance. As a female, I also found the monthly female self defense seminars to be extremely helpful."
– Miscia Z
---
"As a a female that could be considered generally petite in size, I put a
great amount of value on the techniques that are taught in the EMA Woman's
Self Defense program. The techniques are easy to learn but are highly
effective. It gives me piece of mind knowing that I am learning defensive
tactics that I could use in real life and could be potentially life
saving. I also enjoy that each seminar begins with a great 30 minute
Elite Conditioning session! It's a challenging and fun full body workout.
For any perspective female students looking for a great school to train
at, look no further than Elite Martial Arts. The quality of the
instruction, the clean and beautiful training facility and the commitment
to your training & success is second to none. I'd encourage you to
contact the school today"
– Suellen Chui
---
"I joined Elite Martial Arts with my husband 2 years ago.  During this time I have been able to improve my physical fitness, as well as learn some very valuable self defense techniques.  The Women's Self Defense course offered at Elite has been a great new program.  Each month we learn defensive techniques that are specific to women.  After learning these defensive tactics, we get the opportunity to practice them with a bit more aggression and intensity, in a safe, controlled environment.  In addition to the excellent instruction and programs at the school, the instructors and students at the school create a very fun and supportive enviroment.  I really enjoy that there are frequent guest seminars and social events hosted by the school.  EMA is not only an excellent place to train but has also been great way for my husband and I to meet some great friends and people that we would have otherwise never met, had we not enrolled".
– Jennifer Fiocca
Our Flight Plan
Power Energetics!
This is the perfect way to hone your self-defense skills and gain self- confidence. Also, these classes incorporate self-defense tactics which will allow you to acquire self-reliance and self-sufficiency.
Power Energetics not only teaches you to apply a technique,also demostrates an Art, a Martial Art!
How to breath properly, how to be relaxed in movement, how to harmonize your energies, be balanced, feel your body in movement. No-Fear, fear is the origin of most of our reactions, stress, locks and attitudes, specialy in a moment of self-defense.
All qigong forms aim, in some way or another, to open, balance and harmonize the flow of qi through the meridians. In the course of our lives, we tend to be rigid, blocked in the limbs, tense in the joints and blood circulation, these blockages in the Body are our main concern today.
Qigong practice helps us to untie these energetic knots, to let go off all external energy, allowing energy/awareness to once again flow freely: a simple miracle unfolds and we became soft, relaxed, flexed, elastic and calm, we can start to play, have a friendly sparring session and plan our life with less stress!
My life is a journey, when I fly an airplane headed for any destination, I will be off course 99% of the Time. Our life is also like a plane headed to our goals and destinations, and we also have to make changes, correct our postures, habits and cultural challenges, so as to develop our skills and talents.
I need a flight plan to succeed, all else is commentary!
Qi Power Energetics gives us a discipline by integrating these exercises in everyday life.
Have a Plan, File the Plan, Take-Off, Keep Going and Keep a Log!
For locations and workshop schedules please check our Facebook
Come join us for the MONDAY EVENING group version of our private self-defense training workshop.
Class X: Basics ~ How to stand, move, throw/block punches, kicks, block, the ranges of combat, balance, target areas, defense theory, and core foundation in street fighting.
**NOTE: Class X is the only prerequisite required for all subsequent classes–
————————————
How it works…
• There are 8 unique classes (Basic Training, Striking, Combinations, Trapping Range, Escapes, More Escapes, Ground, and Weapons), rotating 1 different class topic per week. Total session would be 8-weeks, before repeating again.
• Each class is 120 min.
• Classes are offered:
Mon/Tue (alternating every other week): 18:45 – 20:45
Thu: 18:45 – 20:45
Sat: 13:00 – 15:00
• Cost: $42.50 / class (or $325 for full 8-weeks prepaid)
• The only prerequisite class is this one, Class X (Basic Training). This will be offered throughout the week in rotation, but also every Saturday. While we encourage people to join all 8 to have a full understanding, missing a class does not preclude you from being able to follow the next one.
Our trainers have years of mixed martial arts training in a combination of styles: boxing, kickboxing, brazilian jiu-jitsu, aikido, karate, judo, muay thai, and select movements from a multitude of others –specifically geared towards no-holds barred fighting with street rules (i.e. no rules). You will learn and we will help hard wire into you the fundamentals, customized to your needs, body type, strengths and weaknesses This is street defense, meaning there are no rules. There are also no age limits.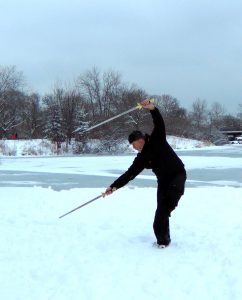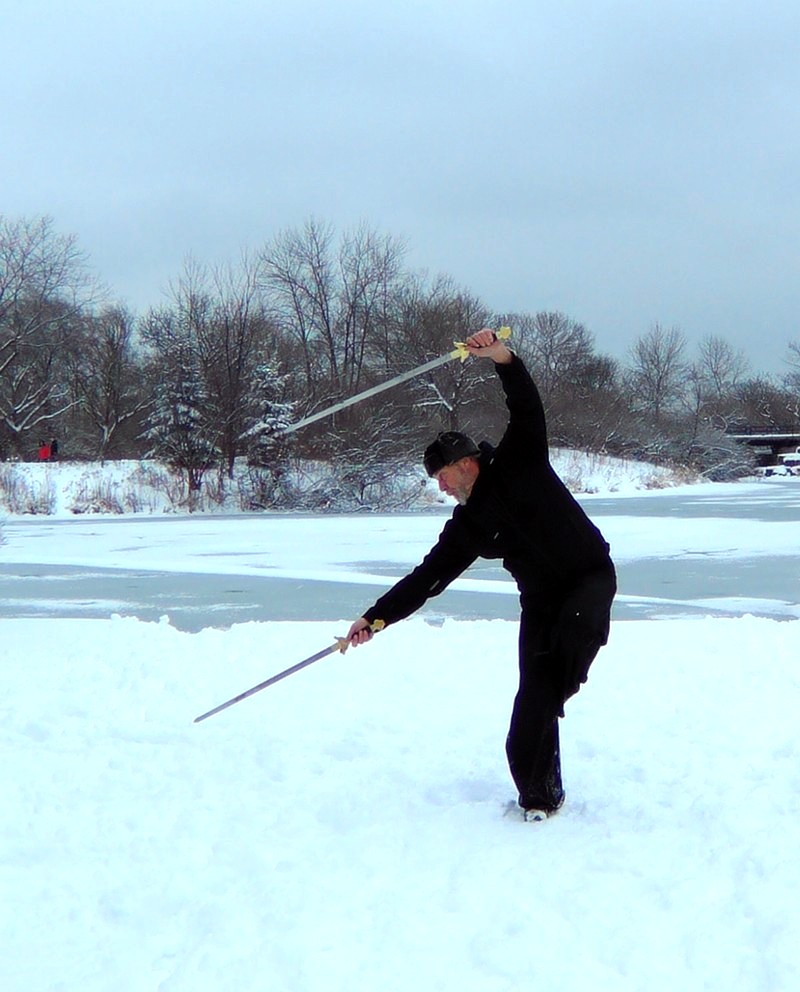 Bio:
He has worked as an instructor for St John Ambulance, a wilderness guide, a community organizer, and a martial arts instructor with over thirty-five years' experience in the martial arts including five years spent studying in China
He is the creator of the viral YouTube documentary, Defense Against the Psychopath, and the Paradise Stolen series and numerous other videos.
Contact
Stefan Verstappen
(647) 349-0319
Skype: shaolinmountainbike
Website: www.chinastrategies.com
Social Media