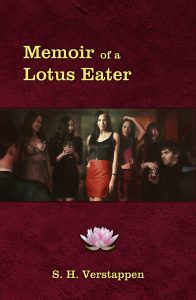 Coming Out in 2017
Set in Taipei in the mid 80's, Memoir of a Lotus Eater is a series of interconnected true life character studies of expatriates and their interaction with local peoples.
In his travels, the author encounters a diverse host of little known characters that include, showgirls, triad bosses, nightclub owners, Vietnam vets, prostitutes, drug smugglers, kung fu masters, murderers, movie stars, diplomats and business executives.
Not your typical travel memoir, Memoir of a Lotus Eater is a  gritty, true life view of obscure and little know backwaters of exotic culture. A modern return to Somerset Maugham's On a Chinese Screen, the author includes his own search for both meaning and enlightenment.