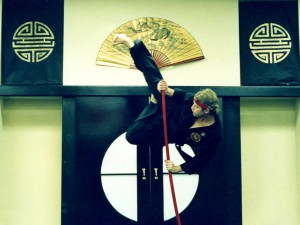 Stefan Verstappen is Canada's most experienced and knowledgeable martial arts instructor. He was one of the first Canadians to travel to China where he spent 4 years training under two renowned Kung Fu masters. He has written six books on China and the martial arts and dozens of articles for Black Belt and Inside Kung Fu magazines.
An instructor for over 30 years, Stefan has created instruction programs for children and the blind and has taught security and law enforcement.
(Scroll down for more on Stefan's bio.)
Summer Programs
Workshops and Seminars
---
Stefan's Martial Arts Bio
Stefan first studied Tae Kwon Do, but after two years changed styles to study the grandfather of martial arts, Kung Fu.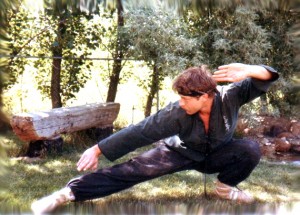 He attended both the I-Chun Mun and Hong Luck Kung Fu clubs in Toronto's Old Chinatown. It was through his fellow Chinese students and the time spend in Chinatown that Stefan became interested in Chinese culture.
---
In 1985, Verstappen traveled to Hong Kong to study under renowned grandmaster Chan Hon Chung (1909-91).
Master Chan was one of the last of the great Hung Gar Masters that had trained at Lam Sai Wing's famous Kung Fu Academy in Hong Hong's old Wan Chai district.
Lam Sai Wing was in turn the pupil of China's most famous Kung Fu Hero, Wong Fei Hong, the subject of over one hundred Chinese movies and television shows.
---
In '87 Verstappen moved to Taipei and studied the 18 Lohan style under Tsai Jen Ryu.
Master Tsai was the former team captain of the Taiwan Kuo Shou Demonstration team and is famous for his Chi Kung and weapon's routines.
---
Stefan has also traveled to Korea, Mainland China, and Thailand where he met a Ka-ren Shaman in the Golden Triangle which he chronicled in his article; The Shamanic Origins of Tai Chi
---
Upon returning to Canada, Stefan began teaching Kung Fu at the Bolton Community Center where one of his first students was a blind woman.
This experience led him to write Blind Zen, the first book ever written on teaching the blind martial arts and self defense.
---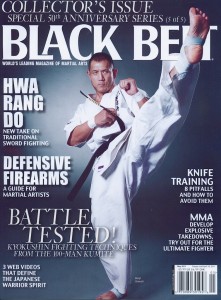 Verstappen continues to teach martial arts and is a regular contributor to Black Belt and Inside Kung Fu magazines.
You can read all past articles here:
---
Teaching Experience
97-2000 Head Instructor, PenDragon School of the Martial Arts
92-97 Head Instructor, Samurai Club
91-92 Kung Fu Instructor, Phoenix Martial Arts
Training History
92-94 Tai Chi, Master James Chen , Toronto
91-94 Combat Jujitsu, Sensei Moni Aizik, Samurai Club, Toronto
88-91 18 Lohan, Master Tsai Jen Ryu, Taipei
87-88 Hung Gar, Master Chan Hon Chung, Hong Kong
83-84, Do Pai, Hong Luck Kung Fu, Chinatown, Toronto
82-85, Hung Gar, I-Chuan Mun Kung Fu School, Chinatown, Toronto
80-82 Tae Kwon Do, Cheung's Tae Kwon Do Academy, Brampton