The following items for sale are from the estate of Margaret Verstappen. Most of the items were never even used once and simply sat in a box in the closet.
The prices listed are what the same or similar items sold for on Ebay, I've included links to the Ebay listings. Feel free to make an offer.
Just e-mail me at sverstappen@yahoo.com with your offer, and then come pick it up anytime.
Location: 2323 Lake Shore Blvd. W. Etobicoke (3 blocks west of Park Lawn Rd.)
Scroll down for more
If you don't see anything you like, you can always buy an autographed copy of one of my books!
Click on links top bar menu to learn more about my writings.
---
Chinese Rosewood Brass Jewelry Box w/ Lock and Key
Three-drawer Antique Chinese Jewelry Box, never used, mint condition
---
Hot Seller ! First Come First Serve
Spectrum Custom Pro Series Electric Guitar
Never played, mint condition, no scratches or chips. Comes in it's original box.
This edition features a glossy black finish

Maple neck and rosewood fingerboard with jumbo frets and adjustable truss rod

1 volume, 2 tone controls, 5 way selector switch
Sells for US$175. on Amazon
asking $125. OBO
Works and sounds great, check my video https://youtu.be/TSnaAaF65tk
---
Ceramics
---
Gouda Plateel Holland Handwwerk Vase "Flora" Design 434 vintage
Mint condition! lovely colors amazing work very well done hand painted Tobacco Jar is the finest of Holland pottery. It has the FLORA pattern and was painted with shades of brown, blue and green on a cream ground. Just a super and well loved and cared for Jar or Vase (without the lid should you desire).
CONDITION: Excellent and free from chips or cracks.
MEASUREMENTS: 9″ tall including the lid
VINTAGE: 1950's
$75. each, O.B.O Sold for $95.each on Ebay
See Ebay sales prices here:
---
Delft Blue, Dutch Vase
$20. OBO
---
Delft Blue Sugar and Milk bowls.
$20. OBO
---
Delft Blue Honey/Sugar pot. Mint condition, never used.
$20. OBO
---
Madonna & Child France Frosted Glass 9.5″ Genuine Lead Crystal Garanti Plus
9.5″ tall Selling for US $89.95 on Ebay.
Asking $60. OBO
---
Assorted Porcelain Cow Figurines
Asking $10, each OBO
---
Assorted Porcelain Figurines
Asking $10, each OBO
---
Lenox Irish Spring Mackenna Bud Vase 8″ Made Ireland Hand Cut Crystal
11″ x 6″
Sells for US $68.90 on Ebay.
Asking $30. OBO
---
Large Chinese Ceramic Jar
Selling on Ebay for US $86.78
Asking $60. OBO
---
---
Sango Quadrille Black Lilies 20 PC Dinner Set
Dinner Plate, Salad Plate, Soup Bowl.  Cup and Saucer 4 complete sets.
Brand new, mint, no scratches or chips, never used once.
Sango Black Lilies (5101) was produced from 1984 until 1994, famous for being microwave safe.
Selling for $240.00 on Ebay. 
---
Art/Paintings/Frames
---
Laughing Buddha Statue
Plaster casting.
Asking $25. OBO
---
William Kratzer Red Barn 1981
Oil on Canvass, Cavass size: 24" x 36"
William Kratzer 1922-1997
Bill Kratzer made his living as a painter; painting the rugged landscapes and wildlife of Ontario, Canada. He focused much of his work on the area in and around Algonquin Park. Born 1922 in Hamburg, Germany he brought his family over to Canada in 1952. After spending some years in the Toronto area he eventually made the move north and settled in the village of Dwight, just west of Algonquin Park's west gate. For close to 30 years he made a living out of his studio attracting an international clientele, including private collectors and large companies. William Kratzer's work hangs in private collections all over the world.
http://williamkratzer.blogspot.ca/
---
James (Jim) A. Birnie (Canadian, 20th Century) Rear View, Major St., Toronto,
Oil On Masonite; Signed Lower Left;
Titled To Artist Label And Gallery Label Verso 12″ X 12″ – 30.5 X 30.5 Cm.
Provenance: EATON'S Art Gallery
Estimate at Auction: $300-400
Asking $300. OBO
---
https://new.liveauctioneers.com/item/1569215_ceramic-sculpture-yashima-gakutei
---
---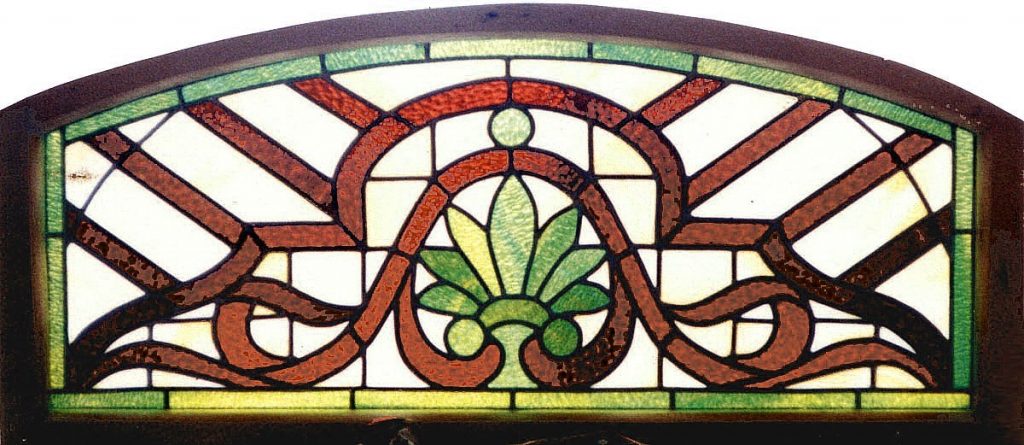 Art Deco Style Hanging Stained Glass Transom
Measures approximately 34 x 13,5 " inches.
This piece is a mix of textured clears and colored glass, using lead cane technique. Made by Stefan Verstappen 1979.
Framed in beautiful maple antique transom frame taken from old Victorian style house. Brass corners and hanging chains.
Asking $425.
Similar items selling on Etsy for $350. – $450.
---
Klungkung GODDESS Woman Hand Carved Hard Wood Bali Indonesian Statue
Beautiful statue, 12 inches tall, made of hard wood.
In excellent condition. There are no chips, cracks or other damages found.
Asking $325.
Similar carving selling on EBay for US $390.00
---
Purses
---
Bergan Comfort Carrier Soft-Sided Pet Carrier. Brand new never used, Hot pink with fleece bed insert.
For pets up to 22 pounds

Soft washable fleece bed and rigid insert panel help keep carrier shape and are removable for washing

Half zip opening on one end, full zip opening on the other end and added mesh panels allow maximum accessibility and ventilation for your pet

Exclusive Pet Connect side zipper opening allows you to safely interact and comfort your pet while traveling

Included shoulder strap is optional, adjustable and padded for comfort

This Bergan Comfort Carrier is Lead and Phthalate Safe

Bergan's Comfort Carrier Soft-Sided Pet Carrier (Rose Wine), is a stylish solution for pets and pet owners on the go
Bonus identification tag and three exterior pockets for your added convenience

External maximum carrier dimensions: Length 19 inches, Width 10 inches, Height 13 inches

Internal living space dimensions for your pet (approximate): Length 16 inches, Width 8 inches, Height 10 inches

Mesh panels create maximum breathability, and Pet Connect reach-through access allows you to comfort your pet

Reflective strips, seatbelt loops and locking zippers for added safety

Stationary carrying straps fasten together into attached padded handle

Take your furry companion with you wherever you go

Washable fleece travel bed has a light tan interior; holds pets up to 22 pounds
Sells for US$ 50.00 on Amazon
---
Vintage White Beaded Cocktail Purse 1950's $25.
Two other purses $5. each
---
Assorted Necklaces
I have many more, $10. each OBO
---
Furniture
---
---
Vintage Chinese Porcelain Ceramic Lamp Wood Base
14 Inches Tall x 9.25 Inches Wide. Mint condition
Selling on Ebay for US$149.
Asking $85.00 OBO
---
---
Dutch Zaandam Figural Wall Clock, Vintage, Walnut Atlas figurine, fair condition, brass weights tarnished beyond cleaning, not sure it works but a clock smith would be able to get it working for not too much.
Price: $119.00 OBO
Original Zaandam vintage wall clock
Beautiful brass ornaments
Atlas figurine carries a wooden globe
Handpainted dial with roman numbers
Man-on-Horse pendulum inside the case
Old-Dutch saying engraved in ornament 'Nu Eclk Syn Sin'
2 heavy brass weights for movement and bell
Runs for 8 days
Strikes every half hour (once) and full hour (once for each hour)
Made of walnut wood
Case is in very good condition
Clock runs and strikes, but i cannot guarantee the movement
It's a used clock and i've only tested it to see if it runs
Measurements are 21.6″ H x 8.0″ W x 6.1″ D
Weight is about 13lbs
The Zaanse clock is a traditional style of Dutch wall clock that originated in the City of Zaandam, the Netherlands. It is identified by its ornately carved oak case, brass panels, the figure of Atlas holding the weight of the world on his shoulders at the top, and the motto: Nu Elck Sijn Sin, which means "To each his own".
---
Old Antique Pine Dresser Base/Sideboard/Cupboard/Cabinet
Dimensions : 30″ tall, 30″ wide, 16″ deep.
Condition is fair, it's been beat up a little, one of the back boards has a strip missing, you don't see it though, the sides have holes where towel racks once were, I have owned it for 40 years and I bought it already in this condition planning to refurbish it but never got around to it. 
It looks like an antique so not sure refinishing it would be an improvement.
Similar pieces on Ebay going for $125.
Asking $95,. OBO
SOLD
---
Asian black lacquer hand-painted coffee table
Top is embossed with jade-like material and protected by glass. Very appealing to the eyes with bright colors. A nice vintage piece with only minor blemishes due to age. Sure to compliment any room in your household.
Dimensions: 42″ wide, 22″ deep, 18.5″ tall
Asking $325.
Sold for $365.00 on Chairish.
Sold for $385. on House.com
---
Brand New, still in box.
DESCRIPTION
Create additional storage space in your closet in less than 10 minutes
4 piece organization set maximizes closet space and reduces clutter
Includes: 2 hanging closet organizers and 2 zippered storage cases
Perfect for clothes, children's clothes, blankets, sheets and more
Hook and loop dowel fasheners
Functions & Specifications:
Creates additional storage space in your closet in less than 10min
It maximizes closet space and reduces clutter
Perfect for clothes, children clothes, shoes, blankets, sheets and more.
Color: Beige
Package includes:
2 Hanging closet organizers
2 Zippered storage cases
With cases that can be stored in closets, stacked on shelves or under the bed
It neatly stores clothes and shoes
Asking $20,
---
Christmas Decorations
Brand new, never used, still in original box,
Asking $10. OBO
---
Motocross Chest Protectors
Excellent condition, never used for motocross. Solid ABS plastic construction. One Blue, one Red.
Paid $150. Each selling for only $35. each.
---
George Foreman GR10B 2-Serving Classic Plate Electric Grill, Black
Plates fit two servings of your favorite grilled foods
Patented 8-degree slope
Double non-stick coating makes it easy to grill foods without sticking
1″ floating hinge allows you to grill foods that are thicker
Cook the foods you love in less time by contact grilling both sides at once
Wedding gift, never opened, in original box and packaging.
$35.
---
The Lord of the Rings and The Hobbit Set Audio CD – Audiobook, February 17, 2009
Packaged in a beautifully designed slip-case gift box, The set gathers for the first time both The Hobbitand The Lord of the Rings in audio format. These are the original American dramatizations as broadcast on public radio. The packaging features original art from John Howe, renowned Tolkien illustrator and conceptual artist for the Peter Jackson film trilogy.
Sells for $60. on Amazon
Asking $25. OBO
---
Assorted Chinese Seals (Chops)
Hand carved stone seals depicting Dragons, and Lion Dogs, used to sign documents in old China.
$5.- to 45.
---
2 Door Pet Wire Cage with ABS Pan
Size: 36″(L) x 22″(W) x 25″(H)

Fully assemblied. Just open and fold.

Tough Coated ABS Pan: Deluxe and Easy to clean!

Two doors for each cage, one on the side, one on the front.

Folds down easily – take it anywhere!
Selling for US$42.00 on Amazon
Asking $25. OBO
Wall Plates
---
Royal Makkum BIRD WITH FLOWERS 10 3/4 " WALL PLATE
Selling on EBay for  C $120.30
Asking $95 OBO
SOLD
---

Royal Makkum Small Dish Color
Size: 13 x 9 cm
Selling for € 225,00 on Galleria D'Arte Rinascimento
Asking $ 150. OBO
SOLD
---
SAJI Fine China wall plate, 9″
Sell for US$10. on Ebay.
Asking $9. OBO
SOLD
---
Delfts Holland Christmas Plate 1989
Asking $10. OB
SOLD
---
Royal Cauldon BENTICK Salad Plate
Excellent condition, 8 1/4 inches
Selling for US $19.99 on Ebay.
Asking $15. OBO
SOLD
---
Handwerk Workum Plate
6.5″ Asking $15. OBO
SOLD
---
Delfts Holland Christmas Plate 1989
Selling for US $19.99 on Ebay.
Asking $15. OBO
SOLD
---
Delfts Aangeb Door Plate 1989
Selling for US $19.99 on Ebay.
Asking $15. OBO
SOLD
---
Weslo Inversion Table
Inversion Table (Black) Perfect for Home/Office!
Never used, mint condition, still has plastic wrapping
Identical item selling on Ebay for $300.
Asking $225,
✔ Strong, heavy duty frame. Very popular product perfect for all lifestyles, whilst providing relief of back pain!
✔ Accommodates user weight capacity from 4ft 10in to 6ft 6in
✔ High quality tubular steel frame with powder coated finish
✔ Foam rollers and soft touch handlebars increase inversion comfort
✔ Safety bar to limit inversion position 
✔ Supports up to 270 pounds
✔ Dimensions: (set up) 47" L X 26" W X 62" H
✔ Dimensions: (backrest) 39" L X 14.6" W
✔ Dimensions: (folded) 52.7" L X 24.6" W;
✔ Total Assembled Weight: 44.1lbs
SOLD
---